THE MATIAS MISSION
At Matias Homes, our mission is simple: To Build the Home of Your Dreams with integrity and without compromise.
From the moment you walk in with your dream home in mind, to the day you move in, our team's personalized approach will ensure a truly enjoyable building experience.
We will provide you with the best building standards, the finest selection of building materials, and the utmost attention to detail and quality control.
THE MATIAS HALLMARK
For three generations, the Matias family has built an outstanding reputation as Kingston's custom home builder of choice.
Today we, the father and son team of Tony Matias Sr. & Tony Matias Jr., maintain our family's tradition of providing integrity in everything we do.
As our company grows, we continue to set ourselves apart, adopting innovative building standards and practices, and achieving award winning customer service.
The Matias family is proud of its legacy and looks forward to Building the Home of your Dreams!
"As Tony Jr. and I celebrate 26 years of continued success, it is with great pride and satisfaction that I express my profound gratitude to all of our loyal customers, past and present. It is my sincere wish that this great relationship with our clients continue for generations to come." – Tony Matias Sr.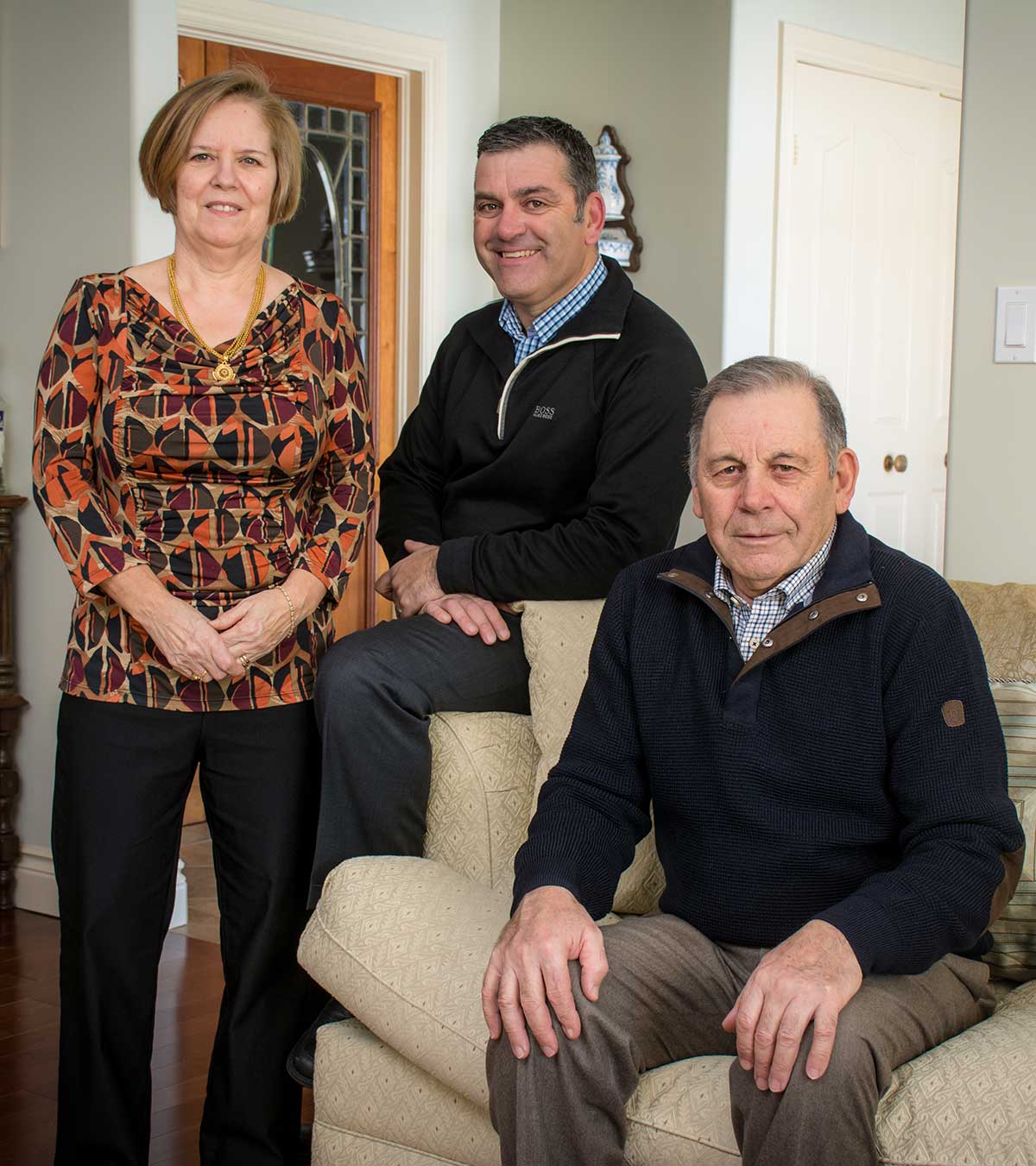 Maria, Tony Jr. and Tony Sr.
---